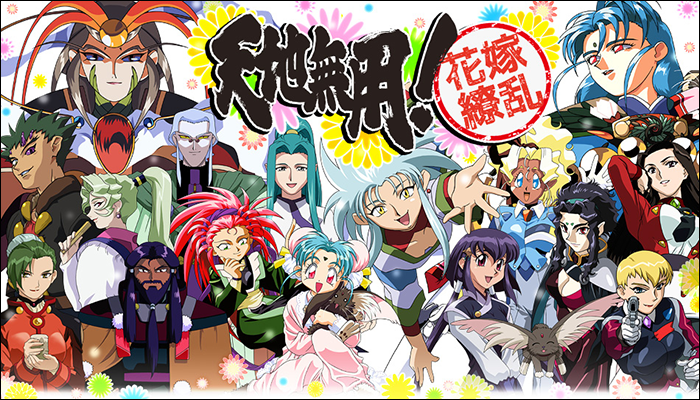 Welcome to the Tenchi Muyo! Wiki (a.k.a. Tenchipedia)
A resource for Tenchi Muyo fans to share their knowledge of the series.
See our WikiIndex Page!

334 articles have been created on this wiki.
Featured Picture

War on Geminar Art

Kenshi and the girls from Tenchi Muyo! War on Geminar
Keep a look out for the next 'Featured Picture'.





Kiyone Masaki (柾木 清音, Masaki Kiyone) is the mother of Tenchi and Tennyo Masaki in the OVA universe. In the Tenchi Universe continuity, Tenchi's mother is Achika Masaki, and has a completely different background, appearance and personality.




Maria is the young princess from the country of Havoniwa who is currently attending Holy Land Academy in the Holy Land along with Lashara. She appears in Tenchi Muyo! War on Geminar




Featured article : Idol

The Idol is an incredible powerful alien robot from the series Tenchi Muyo! GXP




News

A 4th Tenchi Muyo OVA Series began to be released on November 30 2016, with the final episode scheduled for August 30 2017, and 3 month intervals between the episodes. You can read more information here, and here.

| | |
| --- | --- |
| | |

Helping out

To write a new article, just enter the title in the box below.

Not sure where to start?

Adding content

Talk and more...

Promote this wiki
Ad blocker interference detected!
Wikia is a free-to-use site that makes money from advertising. We have a modified experience for viewers using ad blockers

Wikia is not accessible if you've made further modifications. Remove the custom ad blocker rule(s) and the page will load as expected.