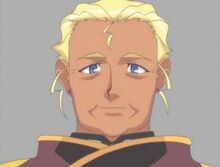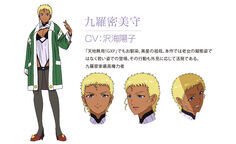 Background
Mikami Kuramitsu (九羅密 美守, Kuramitsu Mikami) is the headmaster of the Galaxy Police Academy, appearing in the OVA continuity's spinoff Tenchi Muyo! GXP. She is the sister of Head GP Marshall, Minami, aunt of Mitoto and great aunt of Mihoshi and Misao, as well as the granddaughter of Washu Hakubi. Mikami is the actual head of the Kuramitsu family. She is known to be strict but fair. She appears in the OVA, in order to charge her brother, her great-nephew, and Mashisu, for attacking Tenchi and for the Chobimaru incident.
Voice Actors
JAPANESE - Ikuko Sugita (杉田 郁子), Yoko Soumi (沢海陽子) (OVA 4)
ENGLISH - Melodee M. Spevack (credited in GXP as Sonja S. Fox)
Ad blocker interference detected!
Wikia is a free-to-use site that makes money from advertising. We have a modified experience for viewers using ad blockers

Wikia is not accessible if you've made further modifications. Remove the custom ad blocker rule(s) and the page will load as expected.