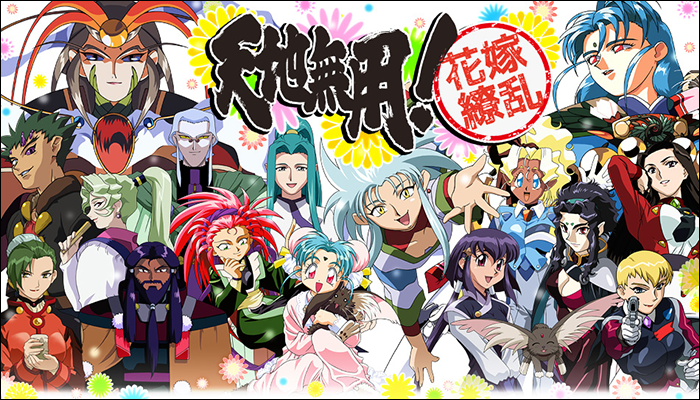 Welcome to the Tenchi Muyo! Wiki (a.k.a. Tenchipedia)
A resource for Tenchi Muyo fans to share their knowledge of the series.
See our WikiIndex Page!

338 articles have been created on this wiki.
Featured Picture

Tenchi Muyo! Ryo-Ohki OVA4 art

Promotional art from Tenchi Muyo! Ryo-Ohki OVA4
Keep a look out for the next 'Featured Picture'.





Ryoko Balta (リョーコ・バルタ Ryōko Baruta) is a very popular space pirate first introduced in the Tenchi Muyo! spin off Tenchi Muyo! GXP. It is shown that her beauty would cause male Galaxy Police members not to capture her and to desert their posts in order to join her.




Lithia is the granddaughter of the Pope of Geminar and President of Holy Land Academy's Student Council. She is a bitter and sarcastic woman who often thinks of Kenshi as a "wild animal". She appears in Tenchi Muyo! War on Geminar




Featured article : D

D is a main character in "Dual! Parallel Trouble Adventure." D is a humanoid alien and one of the Core Robot pilots for the Earth Defense Force.




| | |
| --- | --- |
| | |

Helping out

To write a new article, just enter the title in the box below.

Not sure where to start?

Adding content

Talk and more...

Promote this wiki
Ad blocker interference detected!
Wikia is a free-to-use site that makes money from advertising. We have a modified experience for viewers using ad blockers

Wikia is not accessible if you've made further modifications. Remove the custom ad blocker rule(s) and the page will load as expected.